Clean Water Projects
These projects are based around the rehabilitation of boreholes in East Africa, supplying families with fresh clean water. As well as the natural health benefits it means that families no longer have to boil the water, saving firewood and thereby preventing carbon emissions from being released.
The most basic requirement to sustain life is clean water. For many rural communities across Sub-Saharan Africa the struggle to find clean safe drinking water can take a major part of a families' resource. More often than not the burden falls to women and children to collect water often walking a great distance from home. Even then water drawn from pools or rivers is often contaminated with pollutants and potentially lethal bacteria that cause illness and infections, and so to make the water palatable and safe to drink it needs to be boiled. The project works with local communities to identify and repair these broken boreholes in Africa and provide a long-term funding mechanism to ensure they are repaired.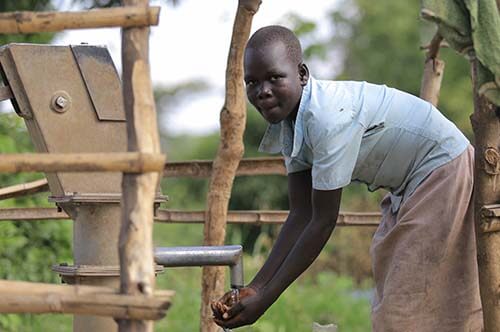 Social and Community Benefit
Provision of clean safe drinking water
Reduction in illness linked to unsafe water
Reduction of animal and human conflict as people no longer have to collect water from "drinking holes" used by animals
Local employment within the project areas
Maintenance and support program will keep the water flowing for the long term.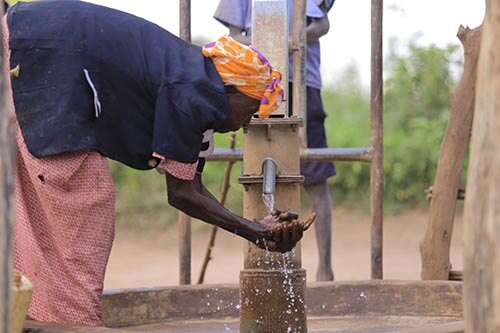 UN Sustainable Development Goals
In 2016 the UN launched their Sustainable Development Goals, a set of 17 measurable Sustainable Development Goals (SDGs), ranging from ending world poverty to achieving gender equality and empowering women and girls by 2030 – sustainabledevelopment.un.org The project supports many of the Sustainable Development Goals set by the UN, in particular: